SCOPE
You are cordially invited to submit your research papers for presentation consideration at the first International Conference on Economic and Development Policy (ICEDP-2015) that will take place on 23 – 24 October 2015 at the Diar Lemdina Yasmine Hammamet Hotel.
This two-day conference, co-organized by the Laboratory for International Economic Integration (Faculty of Economic Sciences and Management of Tunis, University of Tunis El Manar), IPAG Business School, the Development and Regional Integration and International Economic Association (ADIERI), and the Circle of Tunisian Economists, aims to bring together academics, practitioners and policymakers sharing interests in applied financial economics and development policy.
The organizing committee welcomes research papers in areas of institutional environment, economic growth and employment, macroeconomic stability, financing for development. The following topics are also encouraged:
Savings, investment, FDI, debt.
International economic integration, economic integration with neighboring countries.
Regional development (public investment, decentralization, land use and infrastructure).
Efficiency of education and training.
Effectiveness of the tax system and distribution.
Fight against poverty and social inequality.
KEYNOTE SPEAKERS
Prof. Thomas Lagoarde-Segot, Kedge Business School & Aix-Marseille School of Economics, France.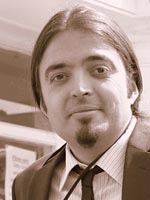 He is a professor of international economics and finance at KEDGE Business School and an associate researcher at Aix-Marseille School of Economics (AMSE). He was trained at Aix-Marseille Université, at the University of Durham and at Trinity College Dublin, where he received his PhD in 2007. He currently serve as Editor-in-chief of Research in International Business and Finance and associate editor of International Review of Financial Analysis.
His research objective is to make finance work for human development and environmental sustainability, with a particular focus on emerging and developing countries. His research themes include, for instance, international financial crises, financial sector regulation in developing countries, and alternative management practices, such as social banking and finance.
While the bulk of his work involves econometric modeling, his is also open to historical, sociological and philosophical approaches. He also try to keep in touch with the real world whenever possible, for instance by consulting for international institutions such as the United Nations, the World Bank or the European Union (Euro-Mediterranean partnership).
Prof. Duc Khuong Nguyen, IPAG Business School, France.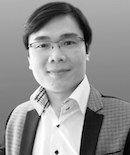 Dr. Duc Khuong Nguyen holds a MSc and a PhD in Finance from the University of Grenoble II (France) and obtains his HDR (Habilitation for Supervising Doctoral Research) in Management Sciences in June 2009. He also completed the "Leaders in Development" program at Harvard University, John F. Kennedy School of Government, Executive Education (2013). In January 2013, he joined IPAG Business School as Professor of Finance and Deputy Director for Research. Before joining IPAG Business School, he served as Professor of Finance and Head of the Department of Finance and Information Systems at ISC Paris School of Management (2006-2012) and as Assistant Professor of Finance at EM Lyon Business School (2003-2005) and Grenoble Graduate Institute of Business (2005-2006).
His principal research areas concern emerging markets finance, energy finance, volatility modeling and risk management in international capital markets. He currently serves as subject editor of Emerging Markets Review, and Associate Editor of Finance Research Letters, International Review of Financial Analysis, and Research in International Business and Fiannce. His most recent articles have been are published in refereed journals such as Journal of Banking and Finance, Journal of International Financial Markets, Institutions and Money, Journal of International Money and Finance, Journal of Macroeconomics, and Macroeconomic Dynamics.
SUBMISSIONS AND IMPORTANT DATES
Authors are invited to submit their papers (in English/French depending on the track) in PDF file, no later than 30 September 2015. Submitted manuscripts will be peer-reviewed. Please submit your contribution by sending an email to colloque.liei.2015@gmail.com.If any problems you can submit to fatmamarrakchicharfi@yahoo.fr. The scientific program will be available on the website of the conference by September 2015.
Important dates
30th September 2015: Deadline for full paper submissions.
05th September 2015: Notification of acceptance/rejection.
10thOctober 2015: Registration deadline.
23- 24 October 2015: Conference event.
PUBLICATION OPPORTUNITIES
The ICEDP-2015 is organized in partnership with Annals of Financial Economics that will publish a selection of high-quality papers presented at the conference. Other publication opportunities will be updated.
All papers must conform to the journal's content scope and will be processed through the journal's standard editorial review procedures.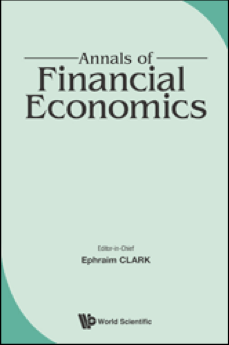 ORGANIZERS